Sorry! Something went wrong and that page no longer exists.
We update our site frequently and occasionally things go amiss. We are landscape designers, not web designers- what do you expect?
Feel free to start over at Ross NW Watergardens' home page or check out some recent blog posts: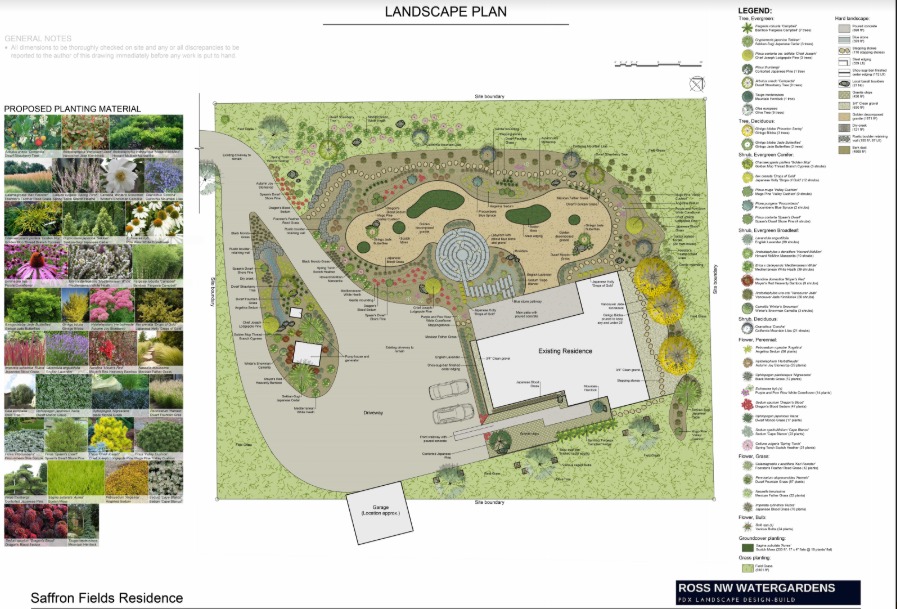 Ross NW Watergardens has two vineyard / winery projects in the pipeline, one a home above a couple's winery and the other a new garden at a winery that is soon to be built. Wondering what design principles come into play? Here are three things we have learned while planning for these projects:
Read More →
Here is a list of commonly used landscape and landscape design terms, so you and your designer can speak the same language. Landscape jargon can be regional, so this is specifically for the Portland, Oregon area.
Read More →
Ross NW Watergardens used to do a lot of irrigation system and water feature repairs. Back then we had one landscape crew, no maintenance crews, and didn't do any design work. We now have multiple crews and do quite a few designs. We don't want to add technicians, so...
We are no longer taking on repairs for systems or features we did not install ourselves. But don't worry, we have some great referrals for you:
Read More →